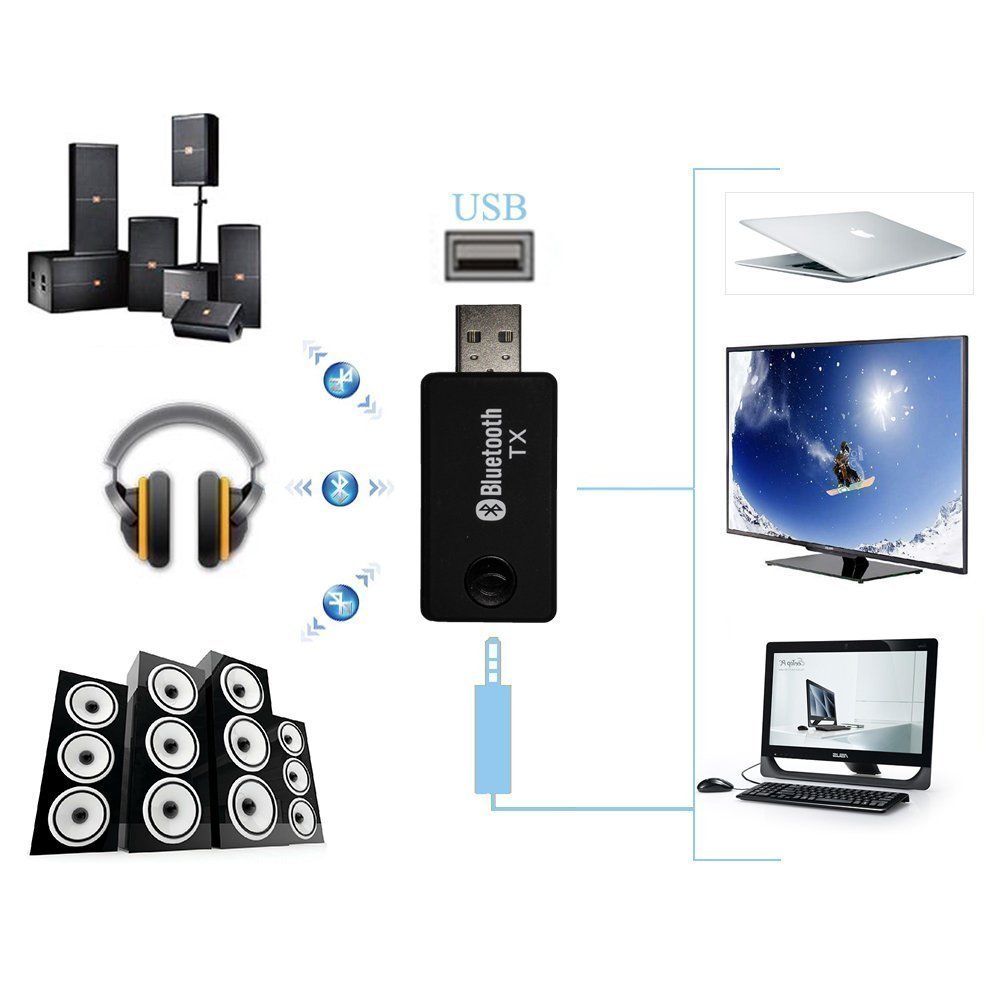 Feature:
1. 3.5 mm Stereo Wireless Bluetooth Transmitter.
2. Powerful Bluetooth IC, more stronger compatibility.
3. It can transmit the audio/voice signal from very long distance.
4. Transmission distance: Up to 33 feet (10 meters) away.
5. Having compact and human-friendly design, beautiful outlook, it is very convenient to carry.
6. Red and blue LED indicator design that is beautiful and humane.
7. Simple Operation: 3.5 mm audio cable to connect the speakers and the transmitter.
8. Powered by PC USB port , can be charged via any USB port.
9. High performance AMP chip, can push the headset, and high-power speaker, applicable to all
types of speakers.
10. Complies with Bluetooth 2.1, adding the ability to listen wireless through
your existing 3.5 mm wired headphones.
11. Support Bluetooth receiving devices such Bluetooth speakers, headset, receiver etc.
12. Super Clear and fluent speech effect.
Function:
1. Power supply 5V by USB port (TV, Computer , 5V/Charger etc.)
2. After power on the Device, indicator lights 1 second, first pairing with the Blue Tooth Receiver,
press the botton of transmitter until indicator lights flash fastly, our Device will searches for nearby
Bluetooth receiver to pair when pairing is complete, the light will flash slowly, we can transmit High
Definition music to bluetooth receiver(Bluetooth headphones, Bluetooth Speaker etc)
3. Pairing succeeded equipment, when used again, we just need to turn the two devices on it.
The device will automatically pair.
Package Contents:
1*bluetooth music transmitter
1*3.5MM male to male audio cable
1*USB extension cable